B.Ed from Gurugram University | B.Ed Admission 2023-2024
Gurugram University, Haryana- Bachelor of Education (B.Ed.) Regular*, Eligibility, Duration, Fee Structure, Syllabus & Registration
Gurugram B.Ed Admission 2023
Gurugram University is one of the finest state universities in India. It is known for its excellent faculty, great infrastructure and well-planned courses. The university offers various career courses in different specializations.
Bachelor of Education is a two-year education program. The course introduces students to the fundamentals of education and teaching. It aims at polishing the skills of the students and producing proficient teachers.
The curriculum and format of B.Ed at Gurugram university cover all the elements of teaching, education, learning methodologies, research and much more.
Eligibility criteria for B.Ed admission 2023 Gurugram University
The students must meet the eligibility criteria in order to secure admission in B.Ed at Gurugram University.
Following are the eligibility criteria for B.Ed admission 2023:
The candidate must have a qualified Bachelor's degree in a relevant discipline with a minimum of 50% in aggregate from a recognized board/university.
The candidate must have passed the qualifying examination
Admission process for B.Ed admission
B.Ed admission is granted based on the merit obtained by the candidates in the qualifying examination. The candidates aspiring to pursue admission in B.Ed from Gurugram university must appear and pass a qualifying examination.
Step by step admission process for B.Ed
Visit the official website of Gurugram university and click on the 'new registration' tab.
Enter your personal details such as name, phone number, email id and other details.
Click on the submit tab
Now you will receive your log in credentials on your registered email id. These credentials must be utilized to complete the admission process.
Now login to the official website of Gurugram university and access the application form.
View the form carefully and fill in the correct information.
Upload the required documents and click on the proceed button.
Now you will be directed to the payment gateway for the payment of application fees.
Make the payment of the application to complete the admission process.
A confirmation message and receipt will be sent to your registered email address after the payment of fees.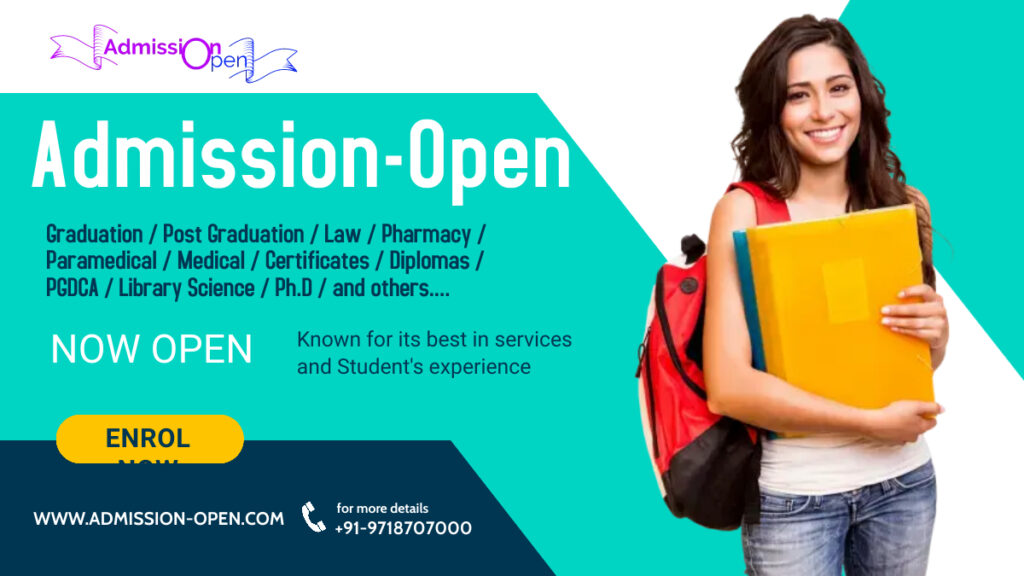 Looking for information on B.Ed Admission 2023? Find out everything you need to know about B.Ed Admission, Eligibility, Fees and Registration here !
Documents required for B.Ed Admission
To complete the admission process, the candidates must upload the following document:
Scanned Signature
Scanned passport size photograph
10Th Marksheet
12th Marksheet
Qualifying exam mark sheet
Character Certificate
Migration Certificate (If necessary)
Reservation Certificate
B.Ed Entrance Exam Details
B.Ed entrance exams are important. The students need to thoroughly prepare themselves to clear the entrance examination and secure fair grades. The Gurugram Entrance test can be online or offline depending upon the conducting authorities. One must thoroughly check the entrance exam details to make an informed decision.
Generally, the entrance test of Gurugram University consists of two papers namely a language paper and a teaching ability paper. There are general questions asked on the teaching approach, student's psychology, general awareness, communication skills etc in the entrance examination. Post the entrance examination, the university will issue a merit list of students on the basis of their performance in the entrance exam. The students having their names on the merit list can now move forward with document verification and the seat allotment process.
B.Ed's Syllabus is in-depth and extensive. It covers a host of topics related to education and teaching.
Below mentioned is the B Ed syllabus.
Semester Wise 

BEd Subjects

BEd Semester 1 Subjects

Childhood and Growing Up

Contemporary India and Education

Language across the Curriculum

Pedagogy of School Subject-1 – Part I

Pedagogy of School Subject-2 – Part I

Understanding ICT and Its Application

BEd Semester 2 Subjects

Learning and Teaching

Pedagogy of School Subject-1 – Part II

Pedagogy of School Subject-2 – Part II

Knowledge and Curriculum

Assessment for Learning

BEd Semester 3 Subjects

Pre internship

Internship

BEd Semester 4 Subjects

Gender, School and Society

Reading and Reflecting on Texts

Arts in Education

Understanding the Self

Creating an Inclusive School

Health, Yoga and Physical Education
Job and Career after B.Ed
Education and teaching is the fastest growing industry. There is an immense demand for qualified and proficient teachers. The education institutes, universities lookout for professionals having appropriate qualifications. B.Ed provides students with sufficient knowledge of the education sector. It provides intensive training to the students.
Moreover, Gurugram is one of the finest universities. The institute is popular for its student-centric approach and excellent faculty. Pursuing B.Ed from Gurugram University will add more value to your profile. It will polish you as an individual and prepare you for a professional career.
Below mentioned are some job prospects that you can cater to after the completion of B.Ed:
Educational Counsellor
Primary School Teacher
Teacher
Language Teachers
Content Writer
PGT (Post Graduate Teacher)
Online Tutor
SA (School Assistant)
Researcher
Central Government Teacher
After B.Ed, one can also opt for further studies by enrolling for M.ED or PhD. One can pursue M. Ed in the specialization of its choice to get access to multiple career opportunities.