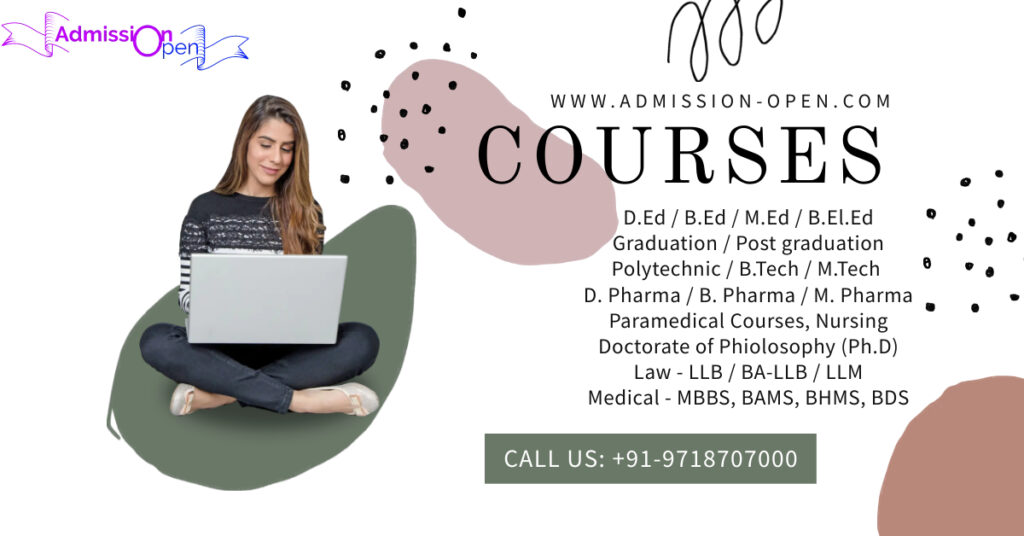 Physiotherapy courses is a brand of the paramedical program. The program is designed for students having considerable interest in the medical profession and science. The paramedical program introduces candidates to the intricacies of mobility and physical function. During the span of the physiotherapy course, the students learn to restore mobility and improve the physical condition of a patient.
A physiotherapist works closely with the patient or people who are physically challenged. They work continually with them to provide the treatment and rehabilitate them. Injury prevention, health and fitness are the primary objectives of a skilled physiotherapist.
Professionals with a degree or certificate in physiotherapy are in great demand in various sectors namely sports, fitness, rehabilitation centres, defence and much more.
Physiotherapy courses discipline is the part of paramedical science. It is concerned with the functioning of the body's neuromuscular, skeletal and numerous other systems. Physiotherapy course involves applying evaluation, diagnosis, treatment, consulting, training and advising patients after surgical treatment. Physiotherapy is often suggested to the patients having issues in body movement or those who have a physical problem, bodily malfunction, movement dysfunction etc. Physiotherapy is also suggested for healing and recovery post a neurological condition.
Students having a keen interest in science can opt for physiotherapy courses This is one of the most promising career options. Post the completion of a master's or basic degree in physiotherapy one gets access to multiple career opportunities. The basic eligibility criteria for physiotherapy is 10+2 with a minimum of 50% marks in physics, chemistry, biology and English from a recognized university/ institute.
Physiotherapy courses are professional programmes. They are career-oriented. They prepare students and polish their skills. The objective of physiotherapy courses is to mould the personality of the students and make them professionals.
Eligibility Criteria for Physiotherapy Courses
To pursue physiotherapy, the candidate must have secured a minimum of 30 points in Maths, Life Sciences and Physical Science. The students applying for physiotherapy as their first preference are majorly considered for admission in physiotherapy courses. The eligibility criteria for physiotherapy varies from institute to institute. The students must thoroughly check the eligibility criteria before applying for physiotherapy course admission.

The UG And PG students must have passed 10+2 to pursue a physiotherapy course. Some institutes do conduct entrance examinations before granting admission to the students.
PG Diploma in physiotherapy the candidate must have completed a UG course from a recognized university/board.
Physiotherapy Courses After 12th
| | | |
| --- | --- | --- |
| Name the Course  | Type of Course | Duration  |
| BPT | Undergraduate Course | 4 years  |
| BSc in Physiotherapy  | Undergraduate Course | 3 years  |
| BOT | Undergraduate Course | 3-5 years  |
| Diploma in Physiotherapy | Undergraduate Course | 2-3 years  |
| BVSc | Undergraduate Course | 5 years |
| MPT  | Post Graduate Course | 2 years |
| MSc in Physiotherapy,  | Post Graduate Course | 2 years |
| Master of Physiotherapy Neurology  | Post Graduate Course | 2 years |
| MD in Physiotherapy  | Post Graduate Course | 3 years |
| Master of Physiotherapy in Sports Physiotherapy | Post Graduate Course | 2 years |
| PG Diploma in Sports Physiotherapy | Post Graduate Course | 1 year |
| PhD in Physiotherapy | Doctorate Course | 2 years |
Types of Physiotherapy Courses
The aspirant looking out for bright career prospects in physiotherapy can opt for various physiotherapy courses such as certificate, diploma, bachelor's or masters in physiotherapy. The candidate can opt for a physiotherapy course depending upon the career plan, education qualification and financial capabilities.
Popular types of physiotherapy include:
Geriatric Physical Therapy
Sports Physical Therapy
Orthopaedic Physiotherapy
Paediatric Physical Therapy
In India following types of physiotherapy courses are available:
Certificate course in physiotherapy
Diploma in physiotherapy
Bachelor of physiotherapy
Master's degree in physiotherapy
Benefits, advantages and scope of physiotherapy
Physiotherapy is one of the most sought-after branches of medicine. It deals with treatment for injury and physical inability. It is the science of movement. Physiotherapy involves the treatment, prevention, rehabilitation and follows ups. Physiotherapists use the combination of expertise and physical exercise to help patients regain their mobility. Post the completion of physiotherapy courses the students get access to umpteen career opportunities. One can work in various industries, pharmaceutical companies, rehabilitation centres, health institutions and much more.
However, it is important to wisely choose the institute and a physiotherapy course. One must follow an analytical approach and do intensive research before commencing the admission procedure. The credibility of the institute plays a very important role. It can have a considerable impact on your career graph.
Recruiting Areas for Physiotherapists
The different sectors in which a physiotherapist can get job opportunities are:
Defence Medical Establishments
Educational Institutions
Fitness Centres
Health Institutions
Hospitals and Nursing Homes
Orthopaedic Departments
Physiotherapy Equipment Manufacturers
Rehabilitation Centres for the handicapped
Schools for Mentally Challenged and Physically Disabled Children
Sports Training Facilities
High-Performance Sports centres
Personal Fitness Consultants