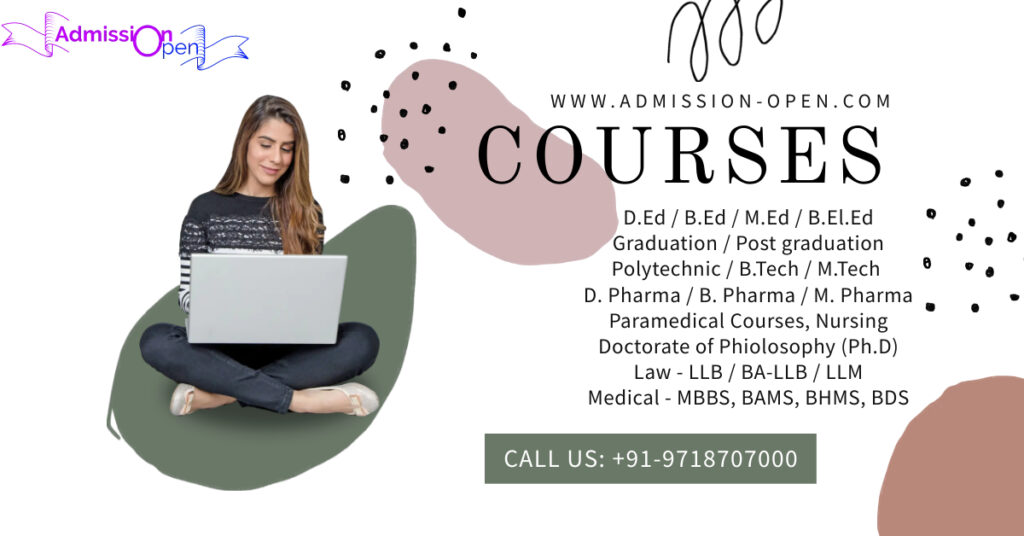 The polytechnic diploma is a vocational course that empowers students with the basic practical aspects in the field of technology. Haryana State Board of Technical Education, Panchkula is a state-run department offering the Polytechnic Diploma course in Haryana. The Polytechnic Diploma is one of the few technical courses that students can pursue after Class 10th. Students can pursue a diploma in various branches of engineering and technology like electrical, mechanical, Information technology, pharmacy, chemicals, electronics, and telecommunications and so on.
The Polytechnic Diploma course has been planned in a manner that equips students with basic level technical knowledge in different fields that helps students to either pursue engineering in the field or even pursue an entry-level job. The diploma course is a highly practical course that equips students with practical knowledge rather than only theoretical knowledge which helps students get job-ready at a fraction of the cost compared to other technical courses.
Students can pursue a Polytechnic Diploma after passing their Class 10th or equivalent standard.  Under the Department of Technical Education, the Haryana State Board has numerous institutes offering courses to equip youngsters with the technical knowledge required for the future. 
The
Haryana State Board of Technical Education
, Panchkula has mandated the following eligibility criteria for a polytechnic diploma course:
Students should have passed in SSC / 10th from any Recognized board. (Student appeared for 10th examination awaiting results can also apply for the Polytechnic Diploma Course)
A student should have had Mathematics and Science as compulsory subjects in the SSC / 10th examination.
The minimum age for joining the course is 14 years
Students should have scored a minimum of 35% marks in the SSC / 10th / equivalent examination. (33% marks in case of ST, SC, KM category)
In case a student wants a
lateral entry
to the diploma course after the 12
th
, the following are the eligibility criteria:
Students should have passed the 2-year ITI course after 10th / S.S.C or passed the 10+2 (vocational) examination or should have passed the 10+2 examination from a recognized board.
Students should have qualified the above examination with PCM or 12th class passed with NSQF level 4
Students should have secured a minimum of 35% marks in the above examination.
The Haryana State Board of Technical Education, Panchkula runs an online admission process for admission to the Polytechnic Diploma courses in the state. There is no entrance examination required for seeking admission to the Diploma courses. All candidates that meet the eligibility criteria can apply for the course. However, the candidates need to participate in a counselling process conducted by the authorities.  The process is as follows:
Online Process of Application fee payment and form-filling
Verification of marks by an authorized agency
Announcement of merit list
Payment of counselling fees for students appearing in the merit list followed by counselling
Online registration and choice filling
Allotment of seat and admission

The list of documents that need to be submitted at the time of form filling are:
Identity Proof / Aadhar Card
Address
Haryana Domicile Certificate(if applicable)
Photograph
10th Passing Exam Certificate / S.S.C Certificate or proof of having appeared for the examination.
Signature

Students can also visit our office or call us for registration process. Our Experts are always there to help you.
A different branch of the Polytechnic Diploma has a different set of syllabus. The curriculum is divided into 6 semesters each for a duration of 6 months. A student has to pass all 6 semesters to pass the diploma course.
Mechanical Engineering Syllabus
1st Semester
Communication Skills – I
Applied Mathematics – I
Applied Physics – I
Applied Chemistry-I
Basics Of Information Technology
Engineering Drawing – I
General Workshop Practice -I
2nd Semester
Communication Skills – II
Applied Mathematics – II
Applied Physics-II
Applied Chemistry-II
Applied Mechanics
Engineering Drawing – II
General Workshop Practice – II
3rd Semester
Strength Of Materials
Thermodynamics
Basics Of Electrical And Electronics Engineering
Workshop Technology-1
Machine Drawing
Workshop Practice – I
4th Semester
Materials And Metallurgy
Hydraulics And Hydraulic Machines
Engines
Machine Design And Drawing
Workshop Technology-II
Workshop Practice – II
5th Semester
Theory Of Machines
Refrigeration And Air Conditioning
Employability Skills – I
Environmental Education
CNC Machines And Automation
Workshop Technology – III
Workshop Practice – III
6th Semester
Automobile Engineering
Inspection And Quality Control
Industrial Engineering
Entrepreneurship Development And Management
Employability Skills – Ii
Project Work
Civil Engineering Syllabus
Semester II
Communication Skills – II
Applied Mathematics – II
Applied Physics-II
Applied Chemistry-II
Applied Mechanics
Engineering Drawing – II
General Workshop Practice – II

Semester III
Fluid Mechanics
Structural Mechanics
Surveying – I
Construction Materials
Building Construction
Civil Engineering Drawing – I

Semester IV
Concrete Technology
Water Supply And Waste Water Engineering
Irrigation Engineering
Surveying – II
RCC Design
Civil Engineering Drawing – II

Semester V
Steel Structures Design
Highway Engineering
Survey Camp
Computer Applications In Civil Engineering
Soil And Foundation Engineering
Environmental Education
Structural Drawings
Employability Skills – I

Semester VI
Earthquake Resistant Building Construction
Railways, Bridges And Tunnels
Quantity Surveying And Valuation
Construction Management And Accounts
Repair And Maintenance Of Buildings
Environmental Engineering
Pre-stressed Concrete
Employability Skills – II
Major Project Work
Scope or Future Advantages
Polytechnic Diploma offers lucrative career prospects to the candidates. One can pursue a bright career in various streams post the completion of the program. Polytechnic Diploma provides one with a great understanding of the field. The specialization in the specific field opens new doors of opportunities in the private sector, public sector as well as government institutions. Some of the prospective job positions that one secure after the completion of diploma include:
Junior engineer
IT assistant
Supervisor
Technician
Mechanical Engineer and much more
After PolytechniC Diploma,  a candidate can apply for Higher Education in the domain by pursuing into B.Tech.