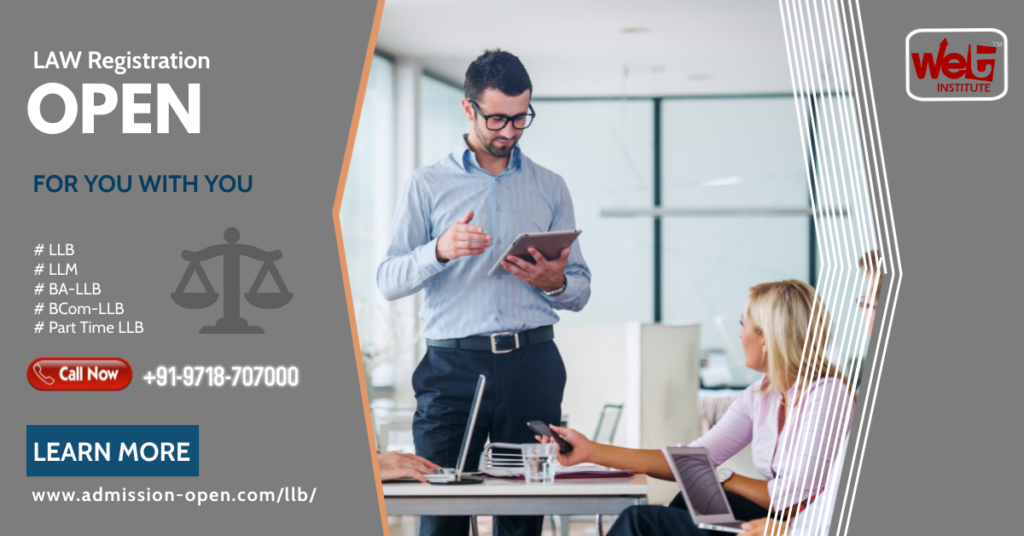 Maharshi Dayanand University is one of India's most prestigious universities. The university is well-known for its exceptional professors, innovative and effective teaching, and well-designed curriculum. Maharshi Dayanand University's campus and facilities are also among its assets.
The LLM is a two-year programme offered by Maharshi Dayanand University. The LLM programme can be opted by individuals who have obtained their bachelor degree in Law. 
The master's programme gives students an in-depth understanding of their chosen subject and allows them to achieve their potential.
An LLM degree can unlock new doors of opportunity and provide you with a lot of experience in the legal field.
If an applicant has an LL.B degree from a recognized university, he or she is eligible to apply for MDU LL.M Admission 2022.
Applicants for LL.M. admission must have at least a 50% score in LL.B.
The application form is only accessible on the website, therefore make absolutely sure to go to the official website and search for it. Download the application, complete the necessary sections, and submit as quickly as practicable.
Don't forget to include your payment with the application. You have the option of sending the payment via online modes, such as bank transfer, or by demand draft.
Following Documents are required: The following documents must be submitted by applicants:
2 copies of Xth and XIIth grade mark sheets, as well as certificates
2 copies of mark sheets from graduation
2 copies of Post-Graduation DMCs
7 photographs in passport size
a printout of your AADHAR card.
SEMESTER 1
| | |
| --- | --- |
| SUBJECT | MARKS |
| Constitutional Law of India | 100 |
| Administrative Law | 100 |
| Jurisprudence | 100 |
| Transparency Law | 100 |
SEMESTER 2
SUBJECT
MARKS

Interpretation of Statutes & Principles of Legislations

 

100
Research Methodology
100
Environmental Law
100

*Law & Social Transformation OR *Judicial Process

*Available to the students as an optional paper.

 

100
Group-A: Constitutional Law.
SEMESTER 3
| | |
| --- | --- |
| SUBJECTS | MARKS |
| British Constitutional Law | 100 |
| American Constitutional law | 100 |
| Dissertation | 100 |
| Local Self Govt.  OR  Federal Governance | 100 |
| . **Open Elective |   |
Semester 4
SUBJECT
MARKS

Comparative Federalism

(India, Australia, Canada & Switzerland)

 

100
Mass Media Law
100
Election Law
100
*Human Rights OR Minorities Laws.
100
Group-B: Business Law
SEMESTER 3
SUBJECT
MARKS
Law of Contracts in India & England
100
Law of Corporate Management & Partnership
100
Dissertation
100

Law of Export-Import Regulations

OR   Competition Law

100
**Open Elective
100
SEMESTER 4
SUBJECT
MARKS
Law of Corporate Finance & the S.E.B.I act 1992
100
Law of Negotiable Instruments, banking & Insurance
100
Industrial and Intellectual Property Law
100

*International Trade Law

    OR International Disputes Settlement.

100
Group-C: Personal Law
SEMESTER 3
SUBJECT
MARKS
Hindu Law (excluding Hindu law of Succession Trusts & Endowments)
100
Muslim Law (excluding Muslim Law of inheritance wakfs and Endowments)
100
Dissertation
100

Development of Islamic Jurisprudence

OR    Development of Hindu Jurisprudence

100
**Open Elective
100
SEMESTER 4
SUBJECT
MARKS
Indian Law of Testamentary & Intestate
100
Religious Trusts & Endowments: Central & State Legislation
100
Population Planning and Gender Justice
100

Criminal Justice system under Personal laws

     OR    Women Rights and Protection.

 

100
Group-D: Criminal Law
SEMESTER 3
| | |
| --- | --- |
| SUBJECT | MARKS |
| History and Principles of Criminal Law | 100 |
| Comparative Criminal Procedure (India & England) | 100 |
| Dissertation | 100 |
| Criminology & Juvenile Delinquency OR  Terrorism & Organised Crimes | 100 |
| **Open Elective. | 100 |
SEMESTER 4
SUBJECT
MARKS
Penology & Victimology
100
Socio-Economic Offences and Felonious Torts
100
Collective Violence and Criminal Justice System
100

*Drug Addiction Criminal Justice & Human Rights

    OR Money Laundering and White Collar Crime.

 

100
LLM Scope or Future Advantages
There are other unique reasons for pursuing an LLM, such as changing careers or employers. Postgraduate law is an excellent way to gain the necessary skills that will enable you to go in the direction you desire.
The expanding complexity of the legal industry (and the resulting need for more education) combined with the need to stand out among an ever-growing field of legal practitioners has resulted in a significant increase in demand for LLMs in recent decades. Companies, predictably, prefer legal professionals who have gained more information and demonstrated a significant commitment to self-development.
Upon completion of an LLM, a number of high-value professional possibilities become available. The following are some of the careers that an LLM graduate can pursue:
Scope after LLM:
Judge: In every country's judicial system, this is regarded as one of the most prestigious posts. To become a judge, one must have a thorough understanding of the country's legal system.
Legal Counsel: Court partners or colleagues assist with contract summarization, judicial research, drafting, and contract management. A legal counsel will succeed if they have an expert understanding of the issue.
Advocate: In India and elsewhere, an advocate is a crucial expert. He must have a thorough understanding of the country's laws in order to carry out his duties.
Advantages: 
Specialization
If you want to get your LLM, you will be able to choose a one-year programme focused on a specific topic of law. This will help you develop yourself as a specialist in your chosen sector, as well as open up new career and employment opportunities. While an LLM does not provide you with a contract term, it can help you focus on your area of speciality.
Gain knowledge more about the law.
The current legal landscape is rapidly changing, which suggests that attorneys are being asked to perform more tasks than ever before. Training for an LLM places you on the cutting edge of current legal advances, allowing you to confidently address recent legal advancements.
Attract more recruiters.
You'll get new perspectives on legal principles and specific knowledge that could appeal to top law firms around the world. Furthermore, earning an LLM is a fantastic way to update your Resume with a current qualification that keeps you up to date on the ever-changing legal industry.
Earning Prospects.
With an LLM from a prominent university, you should be able to increase your income ability as well as your chances of being hired by a larger regulation firm in the future.