BACHELOR OF ELEMENTARY EDUCATION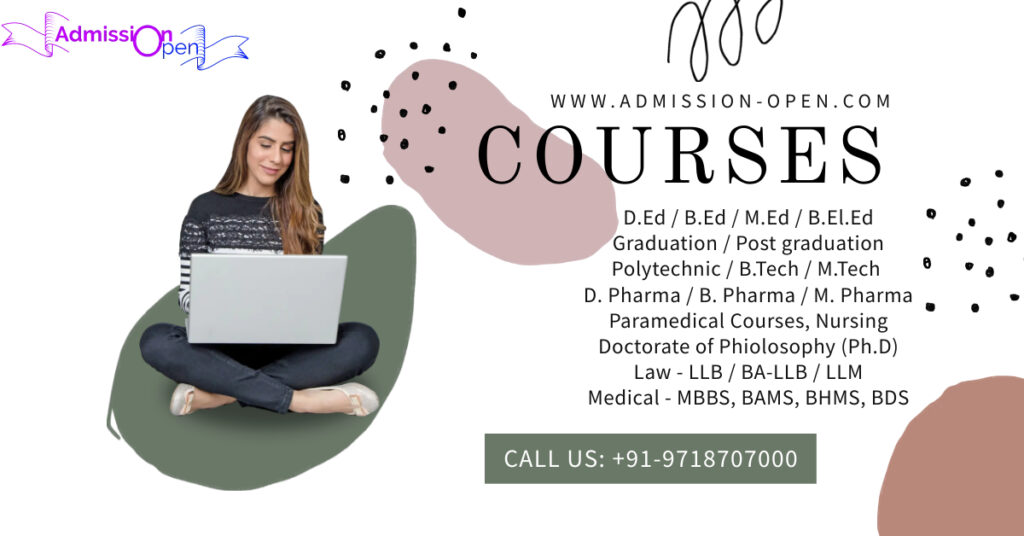 Bachelor of Elementary Education
B.El.Ed or Bachelor of Elementary Education is a Regular Undergraduate programme for training teachers at the elementary school level. Duration of B.El.Ed is of Four Year Duration. This Course curriculum makes the candidate ready to work at elementary level School and to deal children of 6-12 years of age group. It is recognized by National Council for Teacher Education (NCTE). Initially started by Maulana Azad Centre for Elementary and Social Education (MACESE), Delhi University in the year 1994-1995.
In the first 3 years of curriculum, Candidates need to go through a combination of Theory and Practical subjects and in the last year of Curriculum, they teach directly in schools as part of their internship programme which gives them insights and better understanding of the subjects and school environment.
WET Institute believes Student's success as their own success. We will provide you proper guidance and help at every step of your Education or Career. We keep you updated about all schedules related to B.El.Ed.
Information like B.El.Ed Admission Procedure, B.El.Ed Eligibility criteria, B.El.Ed Syllabus, B.El.Ed Curriculum, B.El.Ed Scope, Important dates for B.El.Ed Admission, Best B.El.Ed Colleges will be provided to you by our Expert Consultants. Our motive is to make India Grow and Proud by giving India an army of Well qualified Professionals from every domain.
To connect with us, simply fill the form to get a call back or visit our one of the office locations and we will be more than happy to help you.
B.El.Ed Admission requires candidate to fulfil a minimum eligibility criteria.
As per NCTE, candidate who have cleared 10+2 from a recognized board or Equivalent in relevant discipline with minimum of 50% are eligible for enrolling in B.El.Ed.
Candidates who have completed Two year Diploma Programme in Education (D.Ed) are also eligible to enroll in B.El.Ed.
Reserved categories SC/ST/OBC/Disabled gets relaxation of 2.5% – 5% depending upon the University.
Candidates appearing for Class 12 final examination can also apply for B.El.Ed Admission.
For more details, you may visit us at our Office location or You can fill the form and arrange a call back for yourself. We as WET Institute will always be happy to guide you.
B.El.Ed Admission Process
B.El.Ed Admission process can vary University to University.
Most of the Universities take B.El.Ed Admission on Entrance exam and merit list basis. Some Universities take admission on Online counseling basis where they use 10+2 percentage  as qualifying merit criteria.
There are few Government and Private Universities which allow Direct admissions as well.
We are working with number of Education colleges in Haryana , Punjab and Uttar Pradesh and have all the three options available.
Students will be notified of all the important updates via call / Email / Whatsapp.
Updates like B.El.Ed Admission form date, B.El.Ed counseling dates, last dates for B.El.Ed Admission, Documents Required for verification, migration certificate process, scholarship process will be updated to Student on regular basis.
Students will be provided all the information with detailed Dates information when they visit our branch.
B.El.Ed is a 4 year regular undergraduate level programme. Curriculum for B.El.Ed is a good mixture of Theory as well as Practicals.
This helps student to learn more about the Teaching job and get their personality build toward a bright future.
Year Wise subjects are mentioned below. It might vary from one University to another.
B.El.Ed Scope or Future Advantages
Multiple work opportunities, good pay scale, chance to work with special at-risk kids, become a better Educator are few of the main reasons a Candidates opt for B.El.Ed Course.
After Completion of B.El.Ed degree programme,  a candidate can apply for a teaching job in Government or private schools, publishing house as a book reviewer, Educator at Coaching Institutions.
Other work options after B.EL.Ed course are
Content writer –  As Digital media is growing at a fast pace these days, so number of opportunities are available for web content writer. Candidate can get a job with some firm or can work as freelancer to write online content and earn a handsome amount.
Career Counsellor : Career counsellor helps others in developing their career or educational plans. They train people by conducting mock interviews and by teaching them basic job search techniques. They prepare them for the coming opportunities and interviews.
Associate Education Developer : An Education Developer usually works with classroom teachers to order books and materials for other instructional use. They are also involved in training of teachers. Observing latest updates on syllabus of various courses and new guidelines  published by concerning authorities is one of their main task.
After
B.El.Ed, 
a candidate can apply for
Elementary level School
in Governmenr or private Sector.
Candidate can also apply for higher studies by Enrolling in
B.Ed
to get more advanced in their Teaching career.