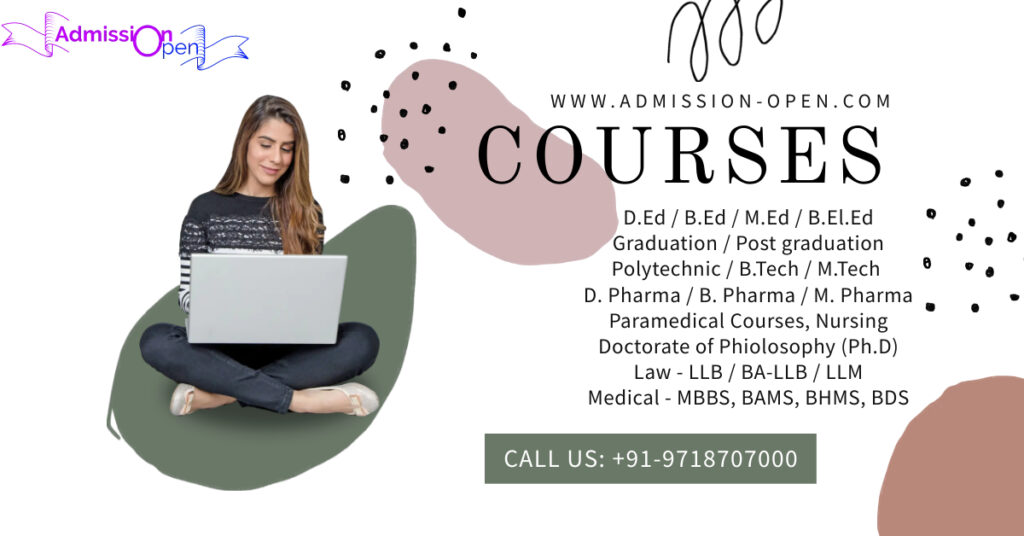 Bachelor of Ayurvedic Medicine and Surgery
BAMS stands for Bachelor of Ayurvedic Medicine and Surgery. This is an undergraduate program designed for students so that they can learn and understand the basics of Ayurveda and use them to treat patients. The program involves all the core concepts relating to Ayurveda and combines it with modern medicine applications. 
Talking about Ayurveda, it can be traced back to the Vedic times. It involves the study of herbs and how the presence of natural elements is helpful in curing health issues. Ayurveda is the oldest form of medicine and was practised by the majority of the people during that time.
Ayurveda medicine system not only cures and prevents an ailment but also reduces the frequency with which diseases enter the human body. It keeps the self-healing properties of the body at the core and then begins the thesis. This form of medicine is trusted and practised all over the world. The course has opened a lot of opportunities for the world.
The course provides specialization in certain fields and makes a student ready for the challenges ahead. The areas of specialization are mentioned below.
Agad Tantra
Rog & Vikriti Vigyan
Charak Samhita
Prasuti and Stri Roga
Kaumara Bhritya
Kayachikitsa
Padartha Vigyan
Sharir Rachana
Sharir Kriya
Swasth Vritta
Rasa Shastra
Shallya Tantra
Shalakya Tantra
Charak Samhita
To get admitted to the BAMS course, you must have cleared your 12th Boards with a minimum of 50% marks. Also, the candidate applying for BAMS should have subjects Physics, Chemistry, and Biology in Science stream. Also, one needs to get qualified from NEET (entrance examination) to get enrolled in any medical course. Some universities may also have a minimum age bar as their BAMS eligibility criteria.
Admission to BAMS colleges takes place via two methods, that is, merit-based and entrance test based. The candidates need to score a good percentage in both areas to increase their chances of admission to the course in either case.
In merit-based admission, several colleges and universities provide admission on the basis of marks secured in class 12. Though the number of such colleges is less it remains an option for several candidates.
In the entrance examination, the students need to follow certain criteria of the common paper. They need to secure certain levels of marks to qualify in the exam and get much better scores to get admission in top colleges.
NEET is the common entrance test conducted for getting admission to any medical course. Following NEET, BAMS aspirants will be eligible to receive a centralised counselling invitation to select a college based on their results.
The course structure of BAMS
The course is designed in such a way that it has 4 professional years of study and the students are required to perform research towards the end.
There are IV professional years along with:
Core Subjects
Specializations
Practical Labs
Project/ Thesis Submission
Research Review Paper
Mandatory Internship
The course subjects in BAMS are Rachana Sharir, Kaumarbhritya Parichaya, Charak Samhita, Padartha Vigyan And Ayurved Itihas, Sanskrit, and Kriya Sharir.
First professional year
Sanskrit
Kriya Sharir
Rachana Sharir
Padartha Vigyan And Ayurved Itihas
Maulik Siddhant Avum Ashtang Hridaya
Second professional year
Roga Nidan
Rasashastra
Charak Samhita
Dravyaguna Vigyan
Diseases of Rasa Vaha Srotas
Third professional year
Prasuti Tantra Evum Stri Roga    
Kaumarbhritya Parichaya             
Charak Samhita (Uttarardha)
Agadtantra        
Swasthavritta
Fourth professional year
Shalya Tantra
Shalakya Tantra
Research Methodology And Medical Statistics
Scope after completing BAMS
BAMS graduates are required in both the public and private sectors. Some of the useful industries that the BAMS passouts can enter into are:
Education industry
Nursing industry
Life Science industry
Medical Tourism industry
Hotel industry
Pharmaceutical Industry
Healthcare Industry
What job profiles are available?
Teacher
In case you wish to make your career in the field of teaching then the first requirement will be to complete a postgraduate degree after BAMs. The candidate can either go from MD or any kind of post-graduate diploma to fulfil their needs. Also, the postgraduate courses offer specialization and the students can enrol themselves in the subjects of their choice. Once the post-graduation degree is received, you can join as a lecturer in the public or private sector.
Physician
To begin your career as a physician, you will be first required to work under the supervision of a senior doctor to gain experience and perform better. Students can even opt for specialised practices such as treatment for spinal disorders, skin diseases once they have gained complete knowledge of the subjects.
Clinical Research Associate
Several colleges and universities offer the job profile, of clinical research associates, to experienced and qualified candidates. They get jobs in the research units of several pharmaceutical companies of their choice. Many postgraduate courses are offered to students in clinical research.