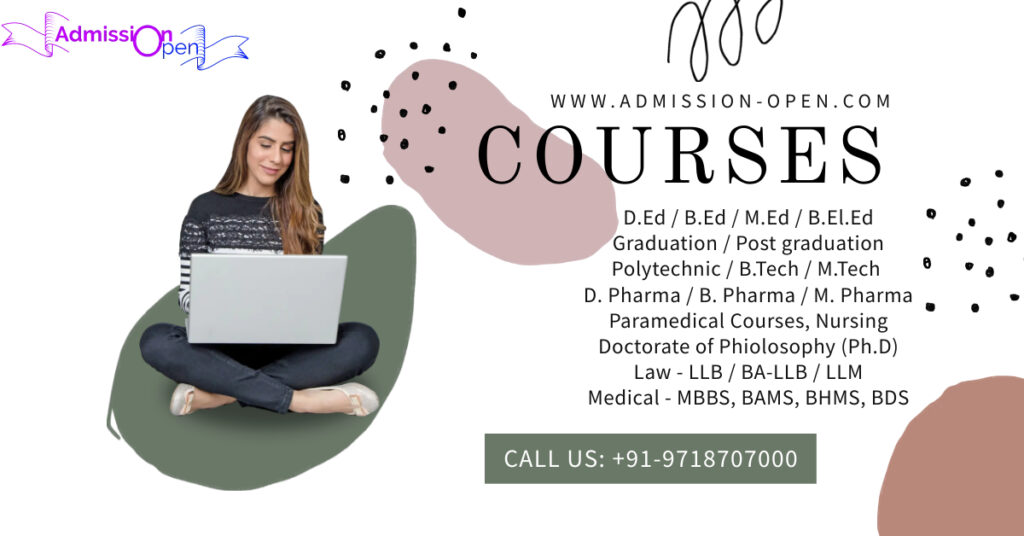 B.Ed. in special education is a graduate program for aspirants wishing to pursue their career in the field of education. The graduate education program provides specialization in Special education. The courses widely cover how to deal with specially-abled children, what are the different teaching methodologies, one on one attention techniques and much more.
The B.Ed. in special education introduces one with vital concepts of teaching to the budding educators. The course develops teachers and builds their skills to educate students with hearing or speech impairment, mental disabilities, retardation, Autism, Dyslexia, ADHD, visually impaired children and specially-abled children.
The B.Ed. in special education is a two-year graduation course. It is divided into four semesters. The course is intricately crafted to introduce educators to modular teaching techniques. It focuses on the application of knowledge, learning-teaching aids as well as special instruction videos.
There is a huge demand for special educators. There is a continuous requirement of proficient teachers with the expertise and skills in dealing with children with disabilities or disorders. Many institutes scout for teachers with a degree like B.Ed. in special education to educate children with special needs.
B.Ed Special Education Eligibility
The eligibility criteria for B.Ed. in special education may vary depending upon the university or institute you may have chosen to pursue the graduate program.
Here are some of the basic eligibility criteria that one must fulfil to secure admission in B.Ed. in Special education:
The Candidate must have passed 12th from a recognized board or university with a minimum aggregate of 50%
The candidate must have completed the Bachelor's degree from a recognized university. The students with courses like BA, BSC, BCom opt for B.Ed. in special education.
The Candidate must have secured a minimum of 50% marks in 10+2+3
B.Ed Special Education

Admission Process
The admission process for B.Ed. in Special Education Varies from institute to institute. Some colleges offer admission for B.Ed. in Specialization directly based on the merit obtained in 12th or graduation. While some institutes do conduct qualifying examinations or entrance tests to grant admission in B.Ed. Usually, institutes do conduct a personal interview to assess a candidate.  
Post the evaluation of the candidate on the basis of the eligibility criteria, the candidates who fulfil the criteria can opt for the entrance examination. The entrance examination tests the aptitude of the student through some basic and logic-based questions.
The admission is given to the student based on the merit obtained in the entrance examination. The candidates who qualified in the entrance test are then called for a personal interview. Based on the interaction in personal interview and marks a candidate will be granted admission in the B.Ed. in Special education. Finally, the candidate will have to submit the documents for verification and pay course fees to complete the admission process.
B.Ed Special Education

Curriculum
The curriculum of B.Ed. in Special Education is given below:
B.Ed Special Education

Scope
The B.Ed. in Special Education degree holders get access to a plethora of career opportunities after completing the graduation program. Education institutes, private institutes, NGRO, news, media and publication houses as well as government offices have considerable demand for special educators. The skilled and expert professionals are recruited to educate or counsel specially-abled individuals.
Here are some positions that one can serve after obtaining a degree in B.Ed. in Special Education:
Special Education Teachers
Post the completion of B.Ed. in Special Education, you will be able to teach people with special needs. Moreover, apart from teaching, you will be also responsible for assessing the student's development and social behavior too. Your responsibility will also include assisting the families of the student by updating them about the progress of the Child, educating them about how to tackle them and much more.
Pre-Primary/Primary Teachers
Teacher with B.Ed. in special education can serve in school as pre-primary or primary teachers. The professional can employ the knowledge, expertise and proficiency in dealing with kids suffering from an ailment such as ADHD, autism, and learning disorders.
Content Writer and Developer
Content writers are the professionals having expertise in developing and creating researched-based content on Special education. The special educators are responsible for formulating content for the children having difficulty in reading, comprehension, speaking and listening.
News and Media Interpreter
News stations hire interpreters who can successfully convey the message with the help of signs for people with hearing disabilities. Interpreters are often required for the people with ADHD facing difficulty in broadcast medium/newspaper. 
Career Counsellor
Career counsellors are the ones that can analyze the person's abilities, education level, personality, skills, and interests to suggest and counsel them for the career that one can pursue. As a special educator, you can work as a counsellor in the school, university or college. You can also open your own counselling set-up wherein you can provide proper guidance to the children with special needs and aid them to select a particular field/stream.
Personal Helpers or Assistant
Often families with differently-abled individuals hire a personal helper or trainer to train their children and assist them in academic quests. The special educator also provides training to differently-abled children to perform various routine tasks. This is one of the most popular and niche career options that one can consider after the completion of B.Ed. Special Education.