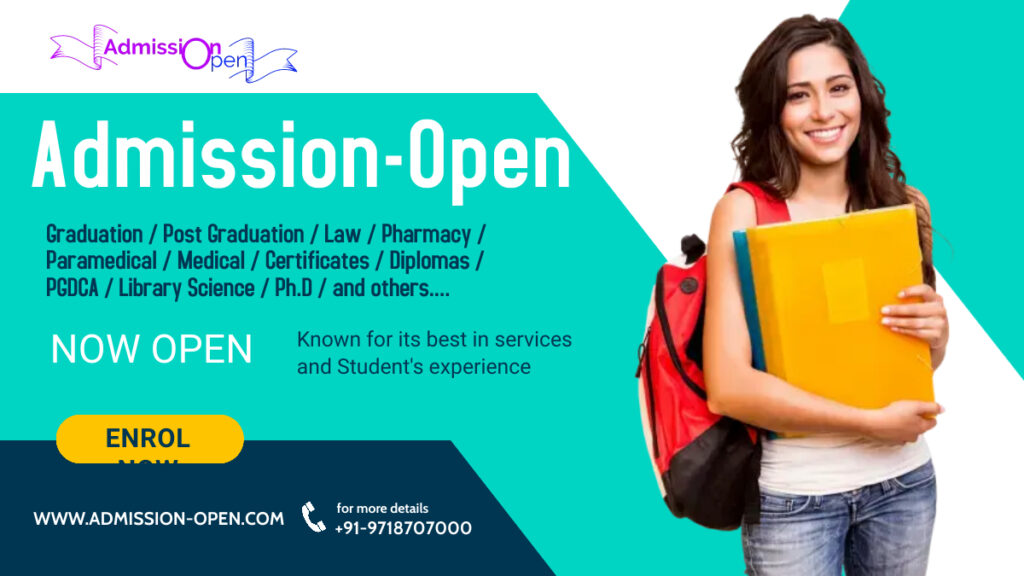 Sikkim Manipal University from BA Course: Admission Process, Eligibility Criteria, Fee, Syllabus, Duration, Scope, F&Q:
BA Sikkim Manipal University OVERVIEW:
Location: SMU is situated in Gangtok, the capital city of Sikkim, which is a picturesque state in northeastern India.
Establishment: It was established in 1995 and has grown to become a reputable educational institution in India.
Academic Programs: SMU offers a wide range of programs in various disciplines, including management, information technology, health sciences, engineering, humanities, and social sciences. These programs are available through its distance education mode, making it accessible to students across India.
Distance Education: The Directorate of Distance Education (DDE) at SMU is one of the largest distance education providers in India. It offers flexible learning options for individuals who cannot attend traditional on-campus classes. Students can access study materials, attend virtual classes, and take exams remotely.
Accreditation: SMU is recognized by regulatory bodies such as the University Grants Commission (UGC) and the Distance Education Bureau (DEB) of India. It has also received accreditation from bodies like the National Board of Accreditation (NBA) for specific programs.
Collaborations: The university has collaborations with various institutions and organizations, both nationally and internationally, to enhance the quality of education and research opportunities for its students.
Campus: SMU has a scenic campus in Gangtok with modern infrastructure, including well-equipped classrooms, libraries, laboratories, and other facilities.
Research: The university encourages research and innovation. It has research centers and facilities to support academic and research endeavors.
Notable Alumni: SMU has produced many successful professionals and entrepreneurs who have made significant contributions to their respective fields.
Global Reach: While SMU's primary focus is on providing quality education to Indian students, it also has a global presence, attracting students from different countries who enroll in its distance education programs.
BA Sikkim Manipal University Eligibility:
Educational Qualifications: Generally, candidates who have completed their 10+2 or equivalent examination from a recognized board or university are eligible for admission to a BA program. The specific subject requirements may vary depending on the program.
Minimum Marks: There is often a minimum aggregate marks requirement for eligibility. The required percentage may vary between programs and can be subject to change.
Age Limit: While there is usually no specific age limit for admission to BA programs, some universities may have age restrictions. SMU's eligibility criteria regarding age should be checked on its official website or through direct contact with the university.
Entrance Examinations: Some BA programs, especially those in specialized fields, may require candidates to appear for an entrance examination. Make sure to check if the BA program you're interested in at SMU has any entrance exam requirements.
Residential Eligibility: As SMU is located in the state of Sikkim, there may be specific eligibility criteria for students from other states or countries. Be sure to verify these criteria, especially if you are not from Sikkim.
English Language Proficiency: For programs conducted in English, candidates may need to demonstrate English language proficiency through standardized tests like TOEFL or IELTS, especially if they are international students.
Reservation Quotas: Indian universities often have reservation quotas for candidates belonging to specific categories, such as Scheduled Castes (SC), Scheduled Tribes (ST), Other Backward Classes (OBC), and economically weaker sections (EWS). These quotas may affect the eligibility criteria for certain candidates.
BA Sikkim Manipal University Why to do?
Broaden Your Horizons: A BA program typically offers a wide range of subjects and disciplines, allowing you to explore various fields of study. This can help you discover new interests and broaden your knowledge base.
Enhance Critical Thinking: BA programs often emphasize critical thinking, problem-solving, and analytical skills. You'll learn to evaluate information, make informed decisions, and develop a well-rounded perspective.
Communication Skills: Effective communication is a crucial skill in almost any career. BA programs typically involve extensive reading, writing, and oral communication, helping you improve your communication abilities.
Career Opportunities: While some BA graduates choose to continue their education with postgraduate degrees, a BA degree can open doors to a wide range of entry-level positions in various fields. It can serve as the foundation for careers in education, journalism, marketing, public relations, social work, and more.
Personal Growth: Pursuing a BA degree is not just about acquiring knowledge; it's also about personal growth and self-discovery. It can help you develop a greater understanding of yourself, your values, and your interests.
Interdisciplinary Approach: Many BA programs encourage an interdisciplinary approach to learning. This means you can combine knowledge from different fields to solve complex problems and gain a more holistic understanding of various issues.
Cultural Awareness: BA programs often include courses in the humanities and social sciences, which can help you gain a deeper understanding of different cultures, societies, and historical perspectives.
Preparation for Advanced Studies: If you plan to pursue a postgraduate degree in a specialized field (such as psychology, sociology, history, or political science), a BA in a related subject can be an excellent foundation for advanced studies.
Adaptability: The skills and knowledge you acquire during a BA program can be applied to a wide range of careers, making you adaptable and versatile in the job market.
Personal Fulfillment: For many students, pursuing a BA degree is a personal goal that brings a sense of accomplishment and fulfillment. It can be a rewarding experience that helps you achieve your academic and career aspirations.
BA Sikkim Manipal University Highlights:
| | |
| --- | --- |
| Feature | Details |
| Name of University | Sikkim Manipal University |
| Program | Bachelor of Arts (BA) |
| Mode of Education | Regular (On-campus) and Distance Education |
| Location | Gangtok, Sikkim, India |
| Duration | Typically 3 years (varies by specialization) |
| Eligibility | 10+2 or equivalent from a recognized board |
| Specializations | Varies by university offering |
| Accreditation | UGC, DEB, and other relevant bodies |
| Campus Facilities | Modern infrastructure, libraries, labs |
| Career Opportunities | Diverse fields including education, journalism, marketing, etc. |
| Interdisciplinary | Emphasis on a broad-based education with interdisciplinary options |
| Personal Growth | Opportunities for self-discovery and personal development |
BA Sikkim Manipal University Admission Process:
Check Eligibility: Before applying, ensure that you meet the eligibility criteria for the BA program you wish to pursue. This usually includes having completed 10+2 or an equivalent qualification from a recognized board or institution.
Select a BA Program: SMU may offer various BA programs with different specializations. Choose the program that aligns with your interests and career goals.
Application Form: Obtain the application form either from the official SMU website or from designated admission centers. You can often fill out the application form online or in a physical form, depending on the university's process.
Fill Out the Application: Complete the application form with accurate information, and ensure that you provide all the required documents, including academic transcripts, identification proof, and passport-sized photographs.
Application Fee: Pay the application fee as specified in the admission notification. Keep the payment receipt as proof of payment.
Entrance Examination (if applicable): Some BA programs, particularly specialized ones, may require candidates to appear for an entrance examination. Prepare for and appear in the entrance exam if necessary.
Merit-Based Admission: For programs that don't have an entrance exam, admission may be based on merit. Your 10+2 or equivalent examination scores may be considered in the admission process.
Counseling (if applicable): In some cases, universities like SMU may conduct counseling sessions for shortlisted candidates to discuss program details and confirm their admission.
Document Verification: If you are selected for admission, you will need to provide original documents for verification. Make sure to keep your original academic certificates and other required documents ready.
Payment of Fees: After receiving an admission offer, pay the tuition and other fees within the stipulated time frame to secure your seat.
Commencement of Classes: Attend the commencement of classes as per the university's academic calendar.
BA Sikkim Manipal University Syllabus :
Electives: BA programs typically offer a range of elective courses that allow students to specialize in a particular area of interest. For example, you might choose to focus on literature, international relations, cultural studies, or any other related field.
Interdisciplinary Courses: Some BA programs emphasize an interdisciplinary approach, encouraging students to take courses that combine knowledge from different fields.
Research and Writing: BA programs often include courses that teach research methods, academic writing, and critical thinking skills.
Project Work and Internships: Depending on the program, students may have opportunities for project work or internships related to their chosen field of study.
Optional Courses: Some BA programs offer optional courses that allow students to explore additional areas of interest or gain specific skills.
Final Year Project: In the final year of the BA program, students may be required to complete a research project or dissertation in their chosen area of specialization.
BA Sikkim Manipal University scope:
Diverse Career Opportunities: A BA degree opens up a wide range of career options across various sectors. Graduates can explore careers in education, journalism, public relations, marketing, social work, government, non-profit organizations, and more.
Further Education: Many BA graduates choose to pursue postgraduate studies, such as a Master's degree (MA) or a specialized professional degree like a Master of Business Administration (MBA) or a Master of Social Work (MSW). This can lead to more specialized and higher-paying career opportunities.
Teaching and Education: With a BA degree, you can explore teaching opportunities at the primary, secondary, or even higher education levels. Further qualifications, such as a Bachelor of Education (B.Ed.), may be required for teaching roles in schools.
Media and Communication: BA graduates can enter the fields of journalism, media, and communication. They can work as reporters, editors, content writers, public relations specialists, or media analysts.
Marketing and Advertising: BA graduates often possess strong communication and critical thinking skills, making them suitable candidates for roles in marketing, advertising, and market research.
Social Work and NGOs: The knowledge and skills acquired during a BA program can be applied to careers in social work and with non-governmental organizations (NGOs). Graduates can work in areas related to community development, human rights, and social services.
Government Jobs: BA graduates may qualify for various government jobs, especially those that require general knowledge, communication abilities, and analytical skills. Civil services exams are also an option for those interested in government service.
Research and Analysis: Graduates can pursue research and analysis roles in various industries, including market research, policy analysis, and social research.
Cultural and Arts Organizations: BA graduates with a focus on cultural studies, art history, or related fields can explore careers in museums, galleries, cultural institutions, and the arts.
Entrepreneurship: The skills developed during a BA program, including critical thinking, problem-solving, and communication, can be beneficial for aspiring entrepreneurs.
BA Sikkim Manipal University FAQ ANSWER WITH QUESTION
Q1: What is the duration of the BA program at Sikkim Manipal University?
 A1: The duration of the BA program at Sikkim Manipal University typically ranges from 3 to 5 years, depending on the specific specialization and university policies.
Q2: Can I pursue a BA program through distance education at SMU?
A2: Yes, SMU offers BA programs through its Directorate of Distance Education (DDE), allowing students to study remotely while maintaining their existing commitments.
Q3: What are the eligibility criteria for admission to the BA program at SMU? A3: To be eligible for the BA program at SMU, you generally need to have completed 10+2 or an equivalent qualification from a recognized board or institution.
Q4: How can I apply for admission to the BA program at SMU? A4: You can apply for admission to the BA program at SMU by obtaining the application form from the official website or designated admission centers and following the specified application process.
Q5: Are there any entrance exams for the BA program at SMU? A5: The presence of entrance exams may vary depending on the specific BA program or specialization. Some programs may require candidates to appear for an entrance exam, while others may admit students based on merit.
Q6: What are the specializations available in the BA program at SMU? A6: SMU typically offers a variety of specializations within the BA program, including but not limited to English Literature, History, Sociology, Political Science, Psychology, and Economics.
Q7: Can I pursue further studies after completing a BA from SMU? A7: Yes, after completing your BA from SMU, you can opt for postgraduate studies (e.g., MA, MBA, MSW) or pursue specialized courses to enhance your skills and career prospects.
Q8: What career opportunities are available to BA graduates from SMU? A8: BA graduates from SMU can explore diverse career opportunities in fields such as education, journalism, marketing, social work, government, media, and more.
Q9: Does SMU offer placement services for BA graduates? A9: SMU may provide placement assistance and career counseling services to help BA graduates secure job opportunities, but the extent of placement support can vary by program and specialization.
Q10: How can I obtain the most up-to-date information about the BA program at SMU? A10: For the latest information about the BA program, including admissions, curriculum, and fees, it is advisable to visit the official SMU website or contact the university directly through its official communication channels.